Potato pack: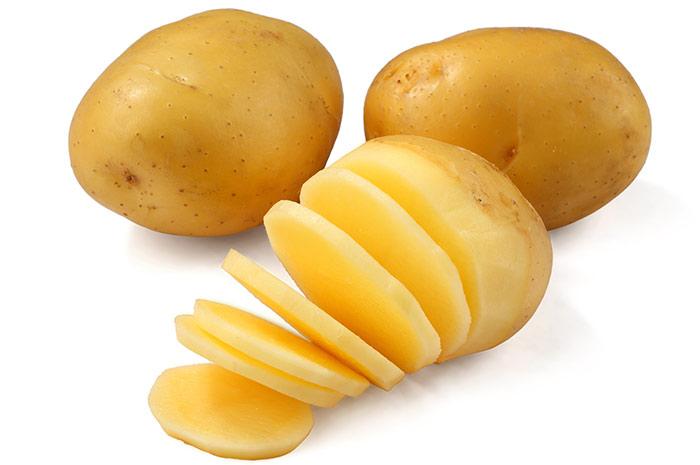 Potatoes have lightening properties. These are easily available and are cheap. To make a paste of potato, you will need to first extract the juice out of it and then mix it properly with gram flour. For best results, apply more of this paste onto the blemishes and leave on for about 20 minutes. 
Then wash it off with warm water and then splash your face with cold water or rub ice cubes on the skin in order to close the pores. And then finally apply moisturizer. Use this pack on a periodic basis to obtain the best results.
Tomato Pack:

To make a pack of tomato, you will first need to grind the tomato and then add honey to it. Mix it properly. Honey has a lot of moisturizing properties. After the paste is formed, apply it evenly on your skin and leave on for about 20 minutes. Wash it off gently with lukewarm water and then moisturize.

Tips to keep your face beautiful from inside

Cool Water As soon as you notice an increase in body temperature and drink a tall glass of cool water. Then, sip some cool water every 15 minutes. This will help prevent dehydration, which can worsen your condition. Another option is to add ice cubes to a foot tub filled with cool water. Immerse your feet in the bucket for 15 to 20 minutes. You can also enjoy a cool bath to reduce body heat.