Sri Ranganathaswamy Temple, Trichy:
Sri Ranganathaswamy Temple is dedicated to Ranganatha and one of the masterpieces of the Dravidian style of architecture in south India. It is one of the most famous Vaishnava temples in South India and listed as the largest functioning Hindu temple in the world.
Thillai Nataraja Temple, Chidambaram:
The Thillai Nataraja Temple is dedicated to Lord Shiva and known as the foremost of all temples of Saivites. Chidambaram place is one of the five Pancha Bootha Sthalams representing the element – Akasha.
Annamalaiyar Temple, Thiruvannamalai:
Annamalaiyar Temple is located at the base of Annamalai hills and dedicated to great god lord Shiva and it represents element – Agni.
Ekambareswarar Temple, Kancheepuram:
Ekambareswarar Temple located in Kancheepuram is the largest temple in the town of Kancheepuram and represents the element – Earth.
Jambukeswarar Temple, Tiruchirapalli:
Jambukeswarar Temple is one of the most popular Shiva temple in Tiruchirapalli located in the Srirangam Island and ranked as one of the five major Shiva Temples of Tamil Nadu representing the element – Water.
Meenakshi Amman Temple, Madurai: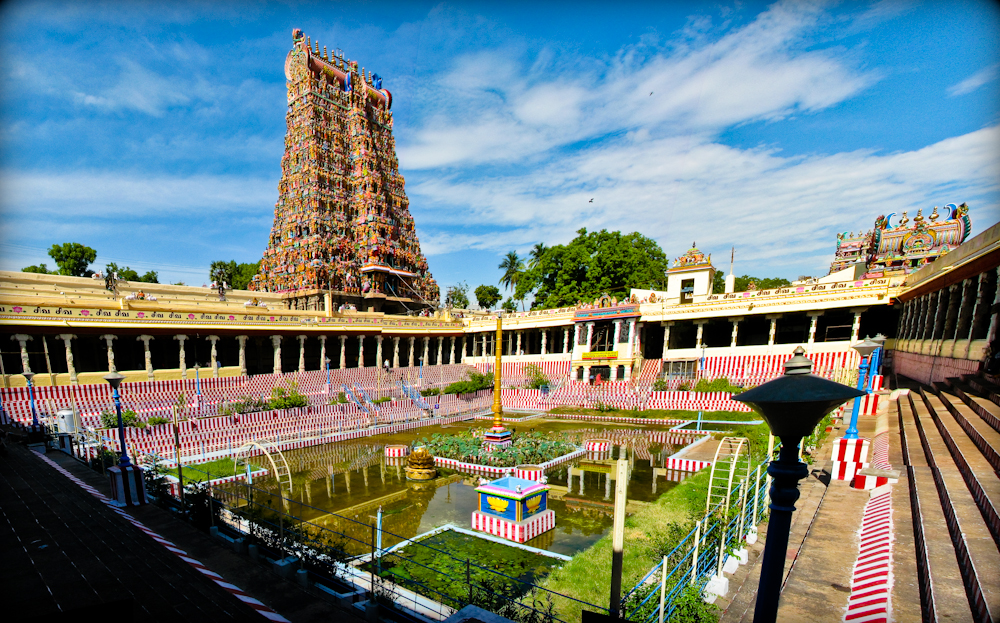 The temple is the most prominent landmark and most visited tourist attraction in the city and one of the top 30 nominees for the New Seven Wonders of the World.

Never Keep God Hanuman statue opening his chest

Hinduism is a religion in which idol worshiping hold the highest regards; it symbolizes a sense of devotion for the Hindu deity. It is the only religion that endorses 'murti' puja or idol veneration. A 'murti' in Hinduism is believed to be a face of divine energy to which Hindus offer their reverence.