People of two Telugu states Andhra Pradesh and Telangana can never ever forget YSR and on his 7th death anniversary, they are remembering YSR and his tragic demise in a helicopter crash on Sep 2, 2009. YSR became popular among the farmers and the poorer sections of the society and he revived the sinking fortunes of Congress with his astute political strategies amidst the onslaught of TDP under the leadership of Chandra Babu Naidu.
He met an untimely death at the age of 60 when his helicopter crashed at the Rudrakonda Hill, due to bad weather. The helicopter was carrying YSR Reddy, two of his staff and two pilots to Chittoor when it went missing in heavy rainfall in the Naxal and tiger-infested Nalamalla forests.24 hours after YSR's chopper went missing, it was located atop Serai Salem hill, at a distance 40 nautical miles (70 km) east of Kurnool.
YYSRas a politician brought awareness among rural masses and this made him their God. This is the real reason why people among poorer sections love YSR even now. YSR was the successful politician and he never lot any election he contested. His political career turned after the famous padayatra he undertook in mid-summer 2003. Every successful leader face opposition and also many allegations.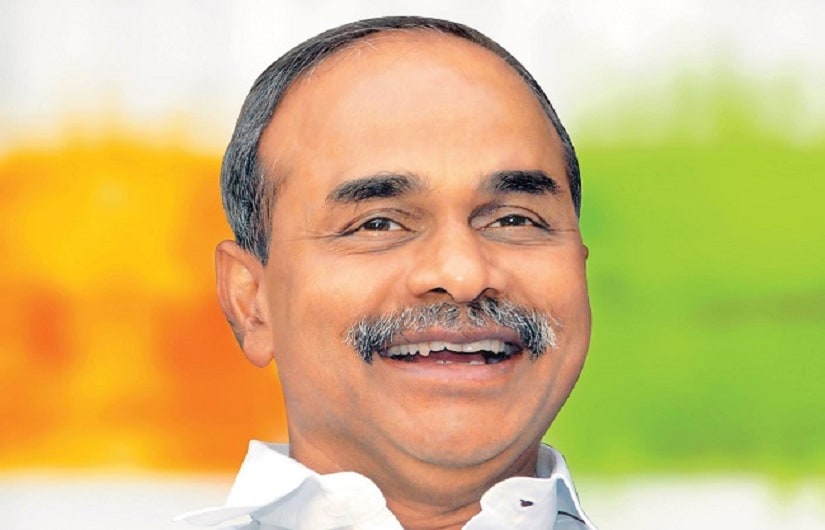 Opposition accused him of indulging in rampant corruption in the name of welfare programs. But what mattered to people was whether the fruits of the Government schemes are reaching them. So even though YSR named all the programs after Indira Gandhi,Rajiv Gandhi etc, only his name is still remembered.YSR became a brand and it was a remarkable achievement considering that Congress party and top leadership never allow other than Gandhi family to grow in the party.
Though he hails from the Congress party, people remember YSR as just YSR and do not even remember about Congress. His sudden and tragic demise left huge vacuum and the developments,turmoil state went after his death highlighted his importance as a leader even more.

New deadline for commissioning Kerala's Vizinjam Port extended to October 2020

Accordingly Vizhinjam Port, one of Kerala's dream projects that have been hanging fire for over 25 years, will be commissioned in October 2020. Meanwhile when addressing reporters in Thiruvananthapuram on Thursday, Rajesh Jha, CEO, Adani Vizhinjam Port Pvt Ltd, said that even though the original agreement was to complete the work and commission the port in 1,425 days, due to some issues it has been postponed to October 2020.