Thanjavur sources have reported that the leader of opposition in the Tamilnadu Assembly MK Stalin has alleged that the ruling AIADMK in the state has "lost its majority" with the dissent by 21 of its MLAs and the DMK-led opposition commanding a strength of 98 in the House.
Mr. Stalin said in a public meeting that "With the DMK and its allies having strength of 98 MLAs in the Assembly and the ruling party's 21 dissenting legislators, the AIADMK government, led by K Palaniswami, has lost its majority in the House". Moreover Mr Stalin warned of a "people's struggle" to unseat the AIADMK government, if no action was taken. "This is not for grabbing power, but to safeguard the self-respect of the people of Tamilnadu".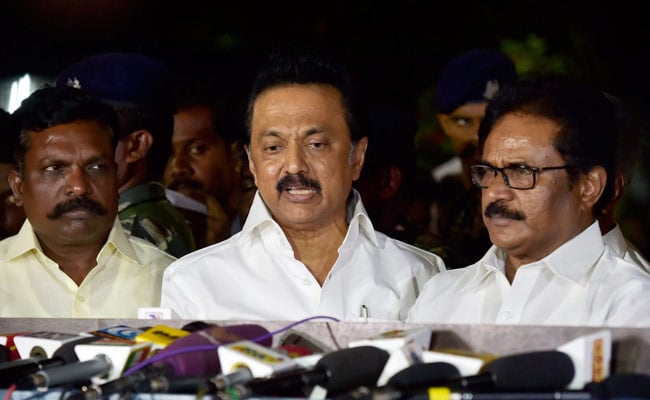 Meanwhile Mr. Stalin also took a dig at Prime Minister Narendra Modi, saying that despite claiming to be from the backward class, he was doing "injustice" to the backward classes in the country. Accordingly the DMK leader said several problems, including farmer suicides and fishermen's issues, had remained unsolved under the Modi regime, adding that the National Eligibility-cum- Entrance Test (NEET) was the latest in the list.