Chennai sources have reported that amid calls for a floor test in the Tamilnadu Assembly by the opposition parties, 111 MLAs of the ruling AIADMK in the state today attended a legislators' meet convened by Chief Minister E Palaniswami in Chennai. Meanwhile the State Fisheries Minister and senior AIADMK leader D Jayakumar told reporters that as many as 111 MLAs reposed their faith in the chief minister at the meeting. 
Meanwhile Mr. Jayakumar said the MLAs had "wholeheartedly extended their full cooperation" to the chief minister and a unanimous resolution was adopted reposing faith in his leadership. He also claimed that nine MLAs of the Dhinakaran camp had contacted Mr Palaniswami over the phone and extended their support to him. Furthermore also, three MLAs who are allies of the ruling party had promised their support to Mr Palaniswami.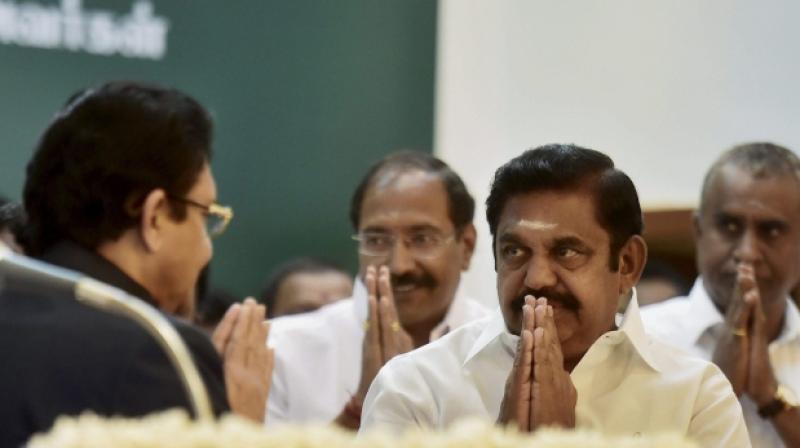 The Peravurani MLA had intimated that he would not be able to attend the meet as he was indisposed, Mr. Jayakumar said. He alleged that some legislators had been "illegally confined against their wishes" and asserted that the meet signaled the dashing of hopes of those who wanted to "thrust" an election on the people. Currently the AIADMK has 134 MLAs in the 234-member state Assembly with one vacancy.