As per report from sources it was stated that the Election Commission had added that Panneerselvam camp had approached the Election Commission urging it to restrain the VK Sasikala faction from using the AIADMK office. The counsel for the Panneerselvam camp also submitted fresh documents to the poll panel against the elevation of Ms Sasikala as the interim general secretary of the party.
Meanwhile when urging the Election Commission to restrain the Sasikala faction from using the party office, team Panneerselvam said that till the time the case is settled between the two camps over the control of the party, AIADMK mouthpiece 'Dr. Namadhu MGR' should not remain under the control of Ms Sasikala.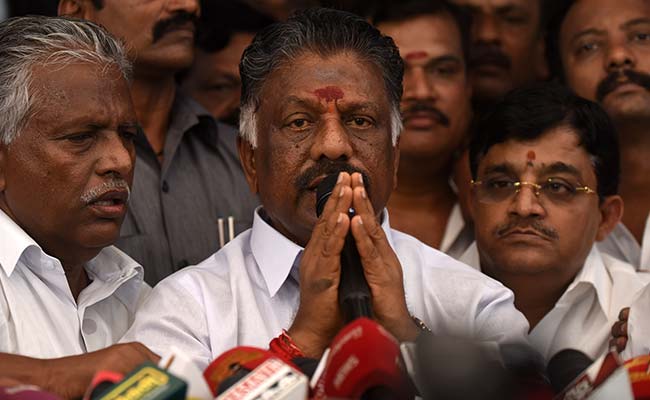 It was stated that the Election Commission had on March 23 issued an interim order freezing the 'two leaves' election symbol of AIADMK, saying the rival camps cannot use the party symbol as well as its name for the prestigious RK Nagar assembly by poll which had been cancelled following allegations that money was used to buy votes and a fresh date is yet to be announced.

Last month, the Election Commission had extended its order of freezing the name and symbol of the party till the case comes to an end.