Sources have stated that the Delhi Police on Monday said that after days of denial, both public and during questioning by the police, AIADMK (Amma) faction leader T.T.V. Dhinakaran had admitted that he knew alleged middleman Sukesh Chandrasekar. As Mr. Dhinakaran's questioning entered the third day, he purportedly made the admission that he had, in fact, met Sukesh once. In that meeting, said an officer, Sukesh allegedly posed as a High Court judge.
The Officer said "We have been interrogating Mr. Dhinakaran since April 22 when he arrived here. In the past couple of days, we confronted the duo; they had contradictory versions about knowing each other. While Sukesh repeatedly claimed that he had met and spoken to Mr. Dhinakaran several times before he was arrested, Mr. Dhinakaran had flatly refuted this, claiming he was a complete stranger".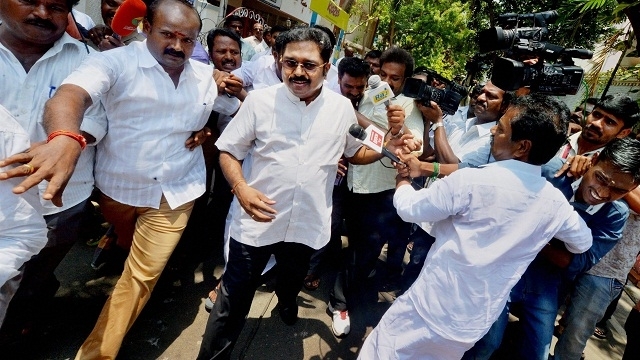 It was stated that the two have been booked for attempting to bribe Election Commission officials to get a favorable verdict on the coveted 'Two Leaves' symbol on which Mr. Dhinakaran wanted to contest the now cancelled R.K. Nagar bypolls in Chennai. A common link between the two has also emerged as both had hired the same lawyer for dealing with their cases, said the officer.

In the past, Mr. Dhinakaran had said that he did not know who Sukesh Chandrashekhar was, something he maintained even after arriving at the Capital for joining the investigations. When asked if the call details on any electronic evidence have also shown that the two had been constantly in touch, the officer said most of the conversations were via Wats'app calls which even the forensic tests might not help them retrieve.