Actor Vijay and Controversies often go hand-in-hand and this goes beyond the saturation point when his movies get a release. However, this time, for 'Mersal' things have gone awry and there are lots of hatred and support. So, here's an in-depth analysis! 
Vijay's Political Desires:
Vijay has always been a close member of DMK family and the above photos are just small examples to show how strong their bonding was. We can see Vijay's presence in every event and function related to DMK family. He even attended the reality dance show 'Maanaada Mayilaada' finals and gave the trophy to the winners and it was aired on Kalaignar TV. 


And as per a famous quote, "All good things must come to an end". Vijay faced a string of disasters in his career and he was even about to get a red card. Distributors started demanding compensation and the pressure were mounting high. When he sought the help of DMK, they said they cannot interfere in his profession as their political image might get ruined. This made him turn against DMK. 
Immediately, he started to support the rival factions ADMK and when Late CM.Jayalalitha won the elections, he visited her personally and wished her. This showed everyone how much hatred he had on DMK. However, some of his fan club leaders are still in DMK party. 
Later, he faced the same heat and it was even worse than DMK regime. His movie 'Thalaivaa' was unable to get a release due to the caption 'Time to Lead'. Later, the movie got released after 3 days with the caption removed. But, left with no choice, he stayed in ADMK's shadow and continued to speak against DMK. When the case was on the court, he made a remark against 2G spectrum! And the irony, now his next movie will be funded by Sun Pictures!
We can still quote lots more examples where he has shown two-faced characters for his own benefits and political desires. The below video can clearly explain it even easier. Vijay sang his movie song, "Naa adicha Thaanga maata..." and warned the Sri Lankan government and when he was asked to sign the petition against them, he denied and his father SAC also did the same. The video is below,
ஈழம் பத்தி பேசின விஜய் ரசிகர்களுக்கு இலவச இனைப்பு 3/3 pic.twitter.com/8h2UIjamAm

— Sindhya ️ (@sindhyaspeaks) February 26, 2016
'Mersal' against GST
In the climax scene of 'Mersal', Vijay would meet the press and convey a lengthy dialogue about 'Free Health Care' and how Singapore which collects 7% GST can provide and India which collects 28% GST cannot provide it? Well, Director Atlee is clearly half-baked and he wanted to show the world he is Director Shankar's assistant. Sorry, Atlee, Director Shankar would have been pretty ashamed of having such a half-baked student like you. A simple Google search would have narrated the facts. 
The clear reason behind these halfbaked dialogues is, to get the attention of TN people as there is an Anti-BJP mood prevailing in the state. But, this is an era where everything is spotted and shared on the social media. They should have been careful. 

The Problem is, not against Vijay who spoke a lengthy dialogue against GST. The Problem is against Vijay who spoke a lengthy dialogue without knowing anything about GST and trusting the director/dialogue-writer blindly.
And Director Atlee and Actor Vijay say, Medicine is taxed more than Alcohol which is also a wrong fact. Alcohol taxed 58% to 250% under VAT. But, if GST is imposed, the maximum tax would be just 28% and this would increase the drunkards in the state!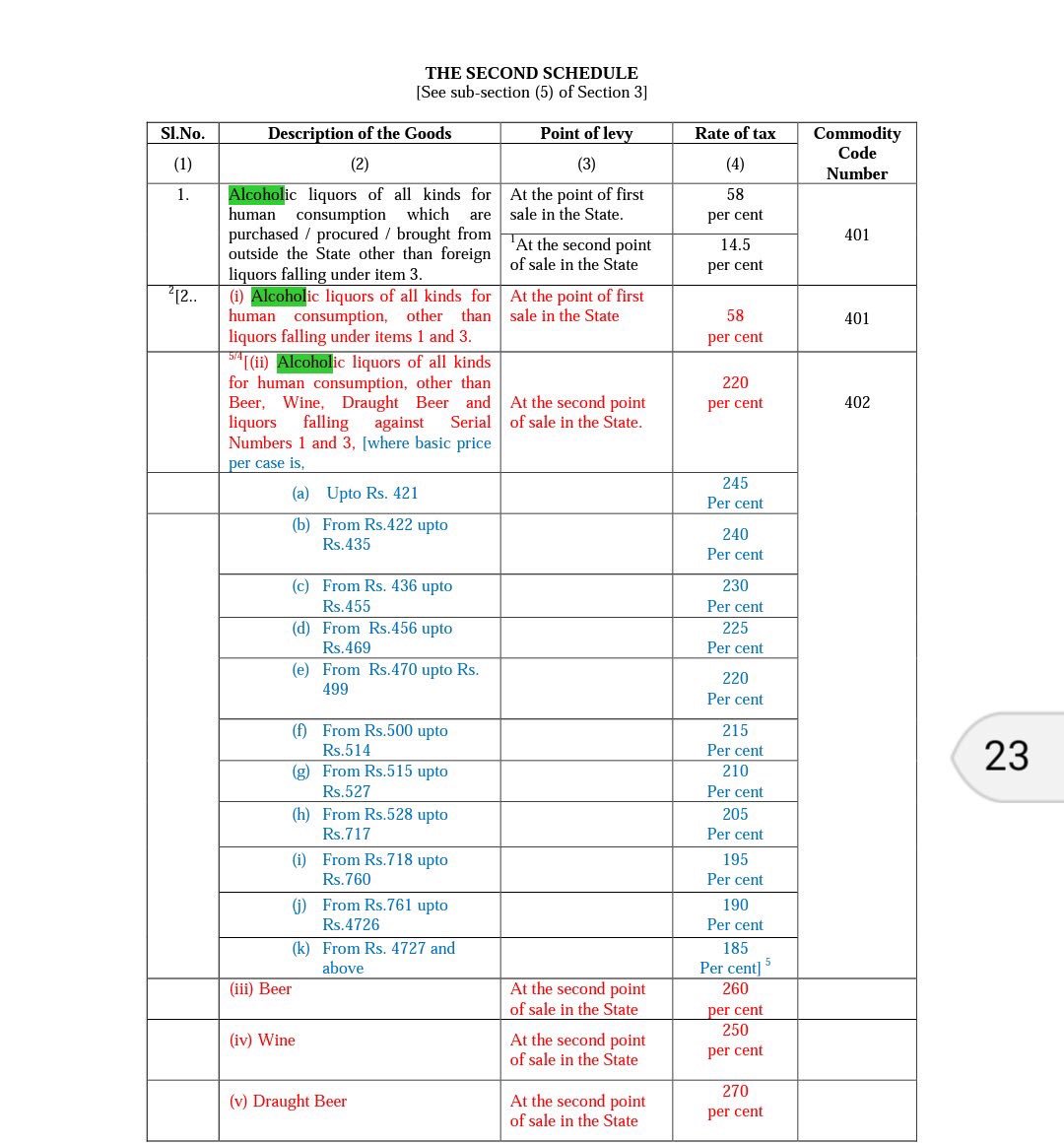 So, has Atlee written the dialogue with the mind that he wanted cheap alcohol and more drunkards? How can an actor like Vijay who has completed 50+ movies speak a dialogue without understanding the facts? For those who still don't understand, Both GST and VAT cannot be implemented together as per law. So, if GST is implemented the 58% VAT would be removed and only 28% GST will be there. So as a result, an alcohol which is sold for Rs.80 can be sold for Rs.52. This is what the Director Atlee, Actor Vijay, Production house Thenandal Films need? 
The Verdict:
It's not just about Vijay and 'Mersal'. Vijay who speaks about 'Free Health Care' can never act in one movie for 'Free of Cost' for his beloved fans. Every profession needs to be respected and there are loopholes and dark side to every profession. Those actors who are desperate to show bad light on another profession never show bad light on themselves. So far, at least a 100 movies would have been taken showcasing Income Tax raids. All the raids would be shown on Politicians, Goons, Mafia, Doctors, Engineers, etc., But not even a single movie showed IT raids on Film Producers, Directors, Actors, Actresses! This is the bitter reality. 

There are also some sources saying, some of the controversies around the movie are intentionally done for free publicity. Like, a petition filed by a producer over the film's title 'Mersal' as he got the rights for 'Mersalaitten'. The intentional reason is, as 'Bairavaa' released without any barricades, it sank without a trace. Let's don't mix art with Politics and Let's don't support anything blindfolded just because of the hatred we have on the political party. In short, just like 'Mersal' Vijay says, "Our hatred is their investment."

Trisha's Horny expressions worry censor board

Trisha is one of the hottest chicks in the South Indian Film Industry who has a huge market value even now. The actress is flooded with offers even though she crossed 30 years of age. She is currently having 5 movies under her belt. The actress will have 'Paramapatham Vilayaatu' as her next release.