According to sources Mitsubishi may have taken a long time to introduce new products in India, but it looks like things are about to change. Meanwhile after the outlander, the next big launch from Mitsubishi India will be the Eclipse Cross a new five seat SUV that's already on sale abroad.
Furthermore when speaking to media on the sidelines of the launch of the Outlander, Uttam Bose, Managing Director, Mitsubishi India, confirmed the Eclipse Cross is indeed being readied for the Indian market. Post the addition of certain features mandated by Indian regulations, the Eclipse Cross will be launched in 2020. Accordingly "Of the products in the pipeline, the launch of the Eclipse Cross will take place sooner. It already has BS-VI-compliant engines, we just need to incorporate the OBD-II, a seat belt reminder system and a speed alert system. They are planning to launch the Eclipse Cross by 2020."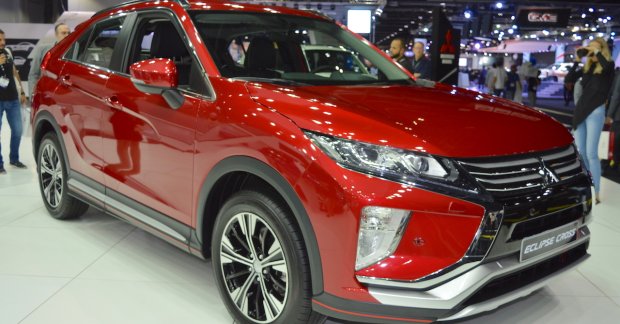 Further the Eclipse Cross is based on a modified version of the platform that underpins the Outlander. Size wise, it's a shade bigger than both, the Jeep Compass as well as the Hyundai Creta. The Eclipse Cross sports a bold, chrome heavy face, a coupe like roofline and a split-tailgate design that'll doubtless polarize opinion.


Automobile sales in India counted as factory dispatches and not retail sales

Mumbai sources reported that Passenger vehicle (PV) sales in India continued their downward spiral in June as automakers curbed factory dispatches to control inventory at dealerships. Initial reports from the top companies suggest a year on year (y-o-y) decline of more than 16% for the PV segment and 11% y-o-y drop in two-wheeler sales.